My cousin and his long time girlfriend set their wedding date and asked me create a bundle of hand lettered signs. From the welcome signs, menus, gift card table and more, I did a total of six signs their big day.
For local feminist website, "Never Heard of Her". These ladies prioritize giving under represented women a platform for their voice and creations. This lettering I did for their website, the first was chosen as their new logo. Both designs were hand lettered.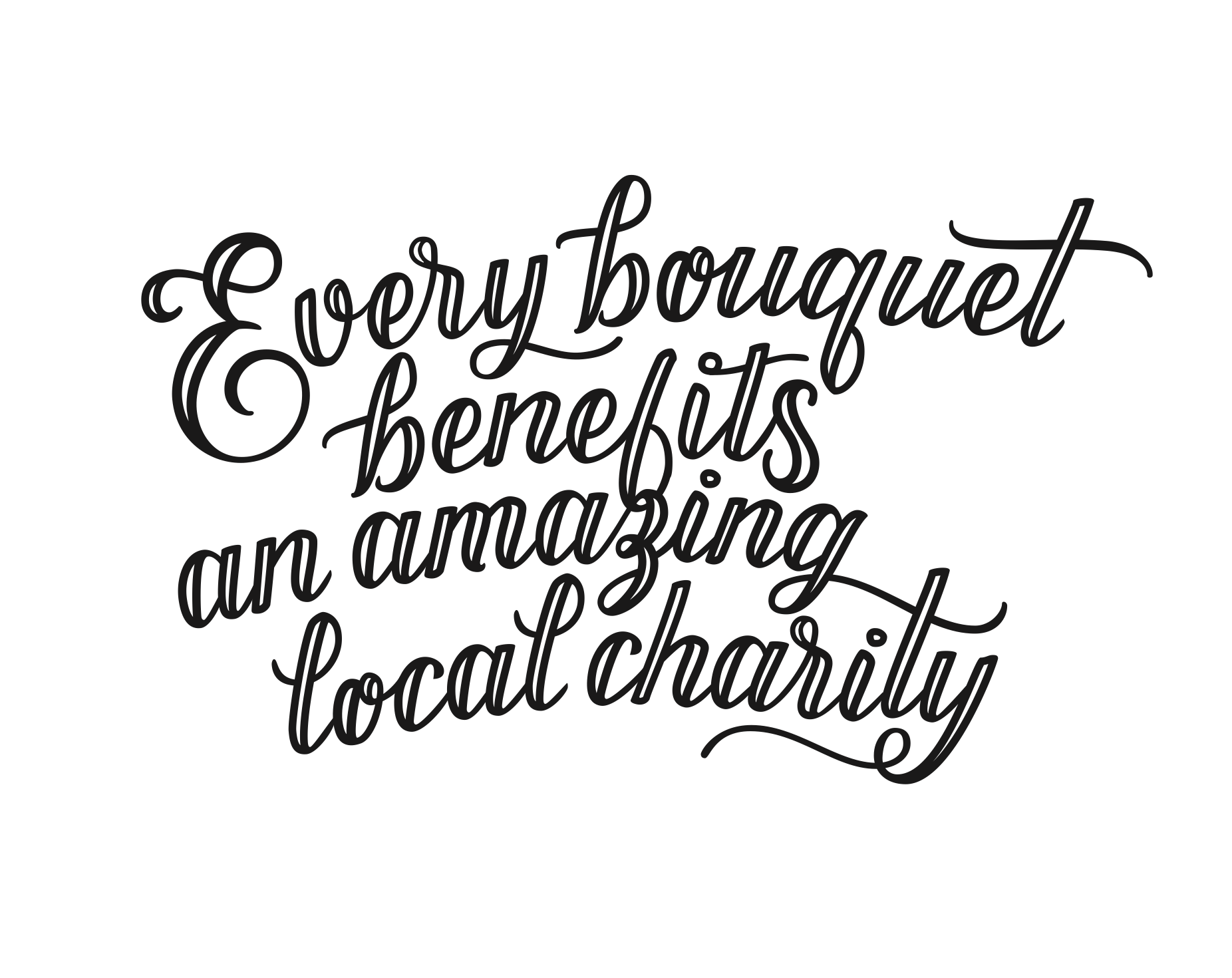 Custom design for Right Way Signs for local flower designers at Flowers For Dreams. They wanted something simple, yet serene to set the stage when meeting with new brides. I developed this piece from sketch, to vector to the finalized painted piece.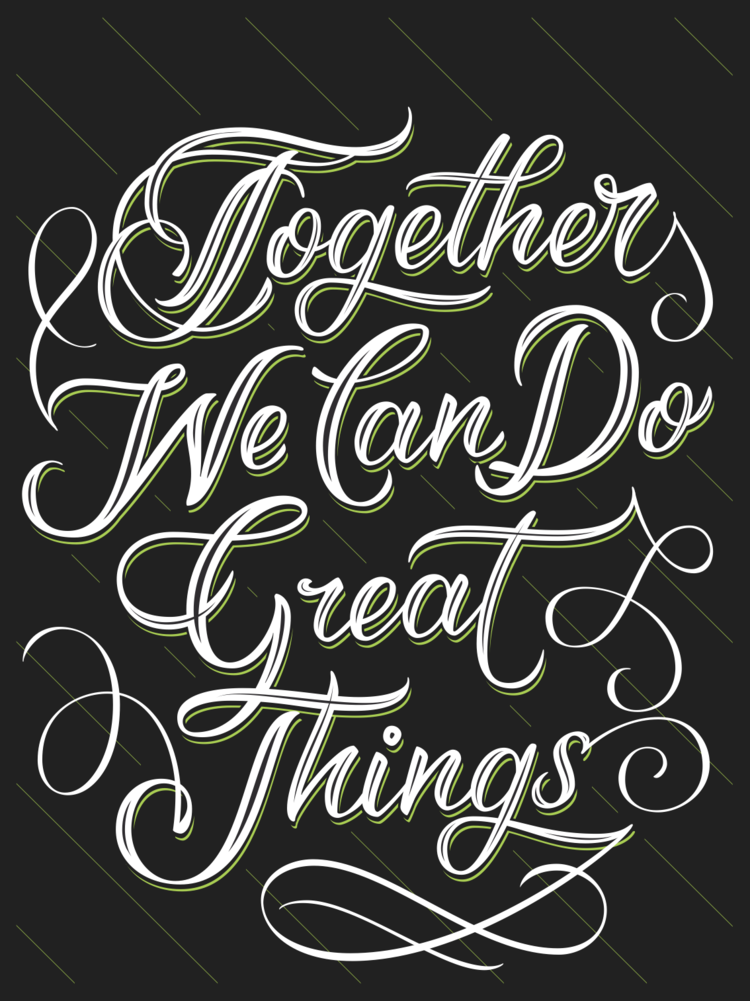 Custom lettering for Right Way Signs for a local web design firm wanted a mural of Mother Theresa's quote "Together we can do great things". I was given a direction for the style and layout, then developed the piece from lettered sketch to vector to painting. Final execution was painted on theelevator in the web firm offices.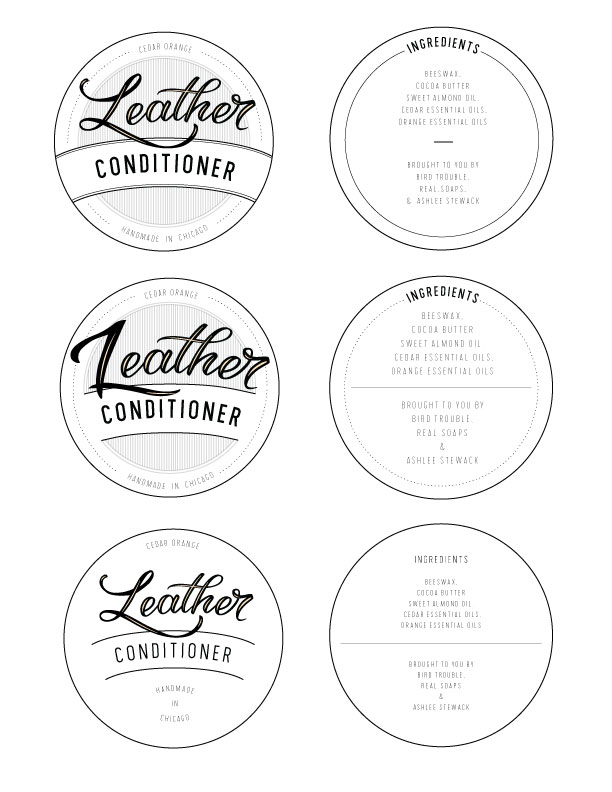 Local leather crafter Alex Sandoval from Bird Trouble approached me to design a new product collaboration with Real. Soaps. Check out my process from sketch, to vector renditions to the final execution of Bird Troubles new leather conditioner packaging.
With DCI-Artforms, I was asked to create a custom holiday piece to feature their wall and framing system. For their neighboring client, The Illinois Center.
For a event with Threadless and Yelp called "Lot of Local" I was asked to do a live chalkboard installation for the event featuring local artists and vendors. Collaboration with Hazel Imogen.
Inspired by the City Beautiful Movement that was ignited from the 1893 Chicago's Columbian Expedition. This piece reflects this time of progress quoting architect Daniel Burnham, "Make no little plans, they make no magic to stir mens blood."
For the protest against Donald Trumps misogynistic comments, fighting for the rights of women and prioritization of our value. I lettered a sign quoting original song lyrics.