Helmet - The Fools Journey
This is a customized helmet I did that was inspired by Tarot, the Fool's Journey and animal medicine showing a hawk and a snake. It was hand painted with one shot enamel and re-upholstered my partner at Fire Signs. A new base and clear coat were applied and a custom chrome lined trim to finish.
Custom painted leather jackets. Any design, custom or can accept select reference images. Prices vary based on sizing and detail.
Texas Themed commission for a client stationed in Guam who wanted a little piece of home.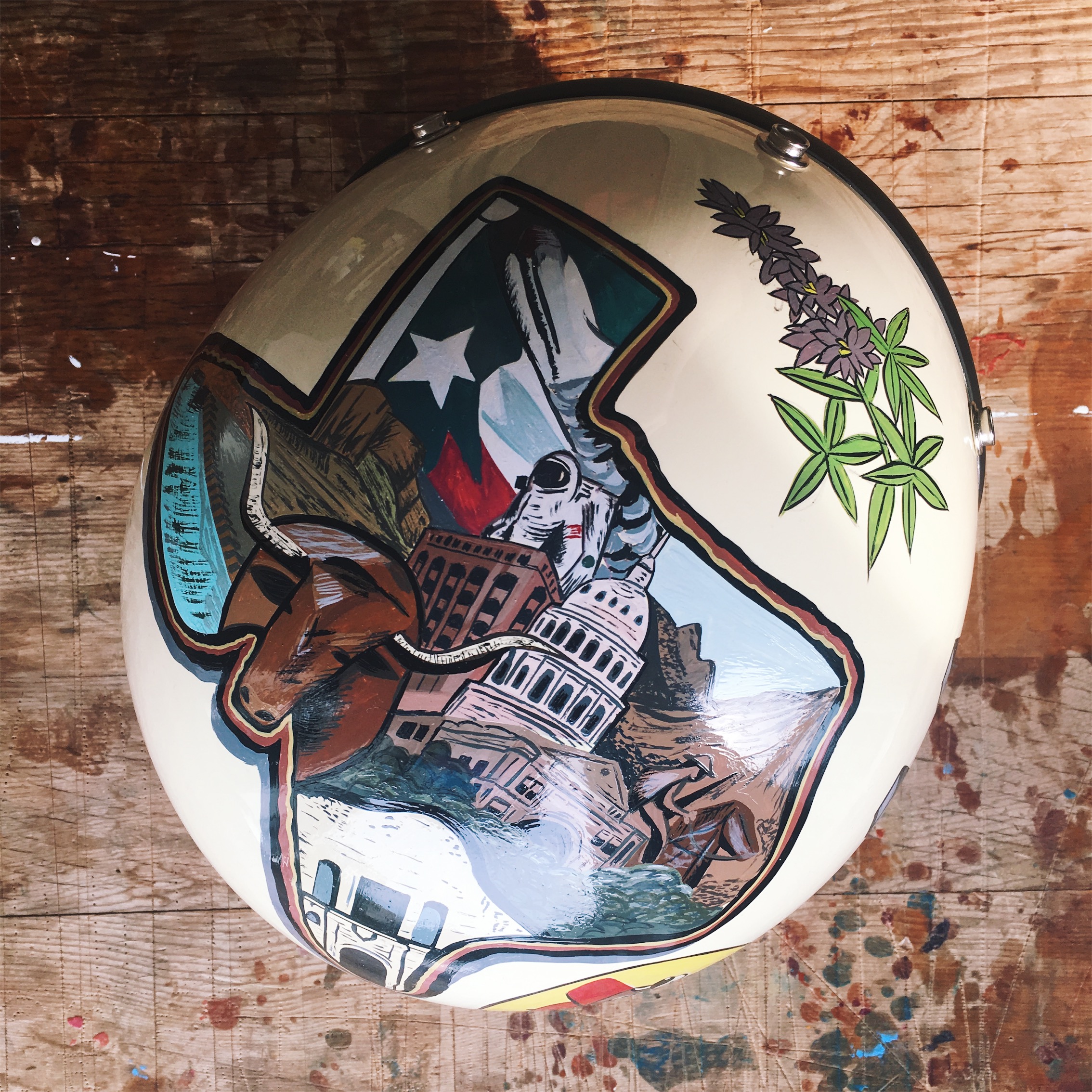 Custom designed and painted Biltwell Helmet.
I am open for commissions and customizations. From apparel to signage send me an email about your idea for a custom design.
I am also available for live customizations. Having worked with brands like Nike and Rebecca Minkoff in the past at in-store events, painting lettering illustrations on merchandise and give-aways. Photo on the left is from Nike's The Force Is Female Event. Photo on the right is of custom lettering on Rebecca Minkoff's in store leather event.